Proper Care for Porcelain Veneers
Posted on November 1, 2017 in Patient Questions, Porcelain Veneers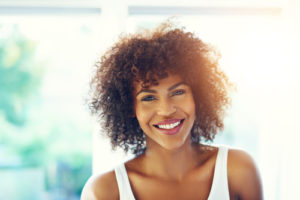 Taking good care of your porcelain veneers, along with your overall dental health, can help keep them looking great long into the future. When properly maintained, high-quality porcelain veneers placed by an experienced cosmetic dentist, like Dr. Michael Kosdon, can last for decades.
Because of his experience and expertise with porcelain veneers, Dr. Kosdon is often asked to describe what ideal upkeep entails. He does his best to educate his patients with easy-to-follow instructions for proper daily dental hygiene and long-term veneer care. As a porcelain veneers patient himself, Dr. Kosdon understands that veneers are a significant financial investment that can be life-changing. He knows first-hand how important it can be to keep them looking as beautiful as the first day they were placed.
On our sister website, Dr. Kosdon has gone into great detail about his best practices for veneer care. To access this information, we invite you to read the full content of this blog article.
If you are considering porcelain veneers and want to schedule a consultation with Dr. Kosdon in New York City, please contact our office to speak with a helpful member of our team.
Schedule A Consultation
« How Long Can Porcelain Veneers Really Last?
Can I Close a Gap Between My Front Teeth with Two Veneers? »